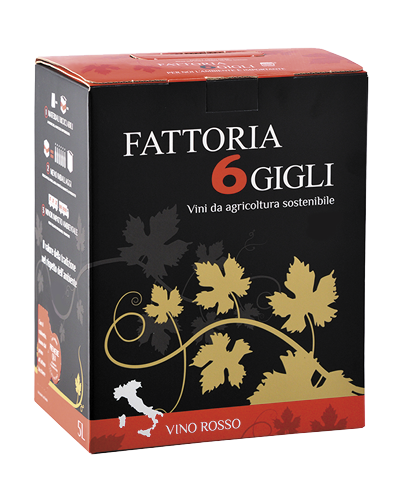 IGT TREVENEZIE
TYPOLOGY: Red Wine
VINEYARD SIZE: 22 hectares
GROWING AREA: Azzano Decimo-Pramaggiore
SOIL PROFILE: Deep soil with a silty-clay loam texture, sub-alkaline with moderate limestone
GRAPE VARIETY: Merlot
ASPECT: North-South
AVERAGE AGE OF VINES: 18 years
AVERAGE ALTITUDE: 15 mt. asl
SISTEMA DI ALLEVAMENTO: Spurred Cordon- Sylvoz
NUMERO DI VITI PER HA: 3.000 vines per hectare
PRODUCTION PER HECTARE: 13.000 kg per hectare
VINIFICATION: The clusters are de-stemmed and the grapes gently pressed. The must ferments with cultured yeasts in steel fermenters for 7-9 days at 28-32°C, with regular pumpovers and délestage. The wine is then pressed off and racked into steel tanks for malolactic fermentation and maturation.
MATURATION: In steel
APPEARANCE: Ruby red
BOUQUET: Fruit and crisp
PALATE: Full-flavoured well-balanced
SERVING SUGGESTIONS: Excellent when partnered with lighter meats and heavier meat stews, with lamb, veal alla parmigiana, and medium-aged cheeses.
Note (Technical values for last harverst):
Alcohol: 12%